Greater Independence,
Stronger Understanding
Eliminate frustration and anxiety in the classroom
Get ready for the coolest science class in Western, New York! 
*Private course for our in-person students. 
During this course students will learn about common tools scientist use, how to avoid injury when completing labs, key elements for designing controlled experiments and how to analyze data using a graph to evaluate results from experiments.  
During this course students will gain a deep understanding about the delicate interrelationships that exist between the living and the nonliving components of an ecosystem.  They will study positive and negative impacts caused by human activities and learn to be stewards of their own communities.
During this course students will learn the role macromolecules, pH and enzymes play in maintaining a healthy body.  They will perform labs to understand how chemical indicators can detect the presence of nutrients in food and understand the relationship between pH and key life processes like digestion and synthesis.
Join our newsletter to be the first to get discounts, coupon codes and learn about our upcoming courses.
"I liked making the notes and I'm actually interested in what we're learning!"
"I enjoy learning about animals and having the freedom to choose to research a rhino for that one assignment, but what I actually enjoyed most was just the positivity and encouragement coming from Mrs. MacPeek, she really made me excited to learn about science, which isn't something I experienced in class last year with my other teacher. "
"The activities are fun and enjoyable. I liked the micro plastic madness and the Star Wars dichotomous key. "
I loved this unit (Chemistry of Life) the most so far this year. I've learned a lot about macromolecules and the roles they have within our body. I especially enjoyed the cabbage lab and was fond of learning about pH. One of the things I took away from a lot were enzymes and the interactions taking place between enzyme and substrate. This was primarily because I had close to no background on enzymes in general.
We understand that every student needs different learning methods for retaining information. All of our courses offer a variety of interactive lessons designed to aid each student in developing deeper understanding beyond rote memory. 
Videos allow for efficient processing and memory recall. The visual and auditory nature of videos allows each student to process information in a way that's unique to them.
Flashcards & Fill in the blank
Flashcards are often part of spaced practice, and repetition helps you uncover what information you can remember easily and what needs additional effort. Fill in the blank reduce guessing by the students, and they force the student to supply the answer.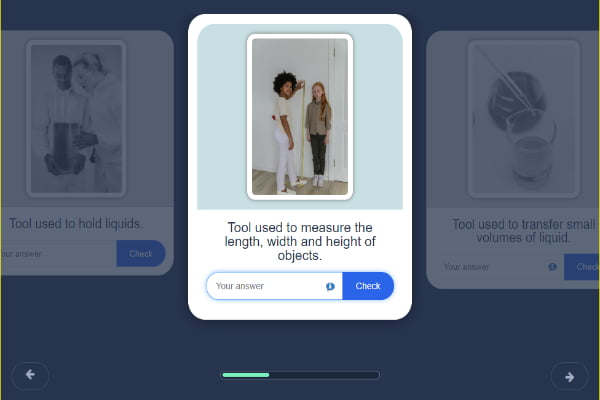 Matching provides students with a fun, fast-paced, and engaging experience. Which in turn brings about deep concentration which is calming and deeply satisfying for the child.
Real examples provide concrete applications to knowledge and skills learned in our courses. They allow students to better visualize how their choices affect the world and how they fit into a greater societal context.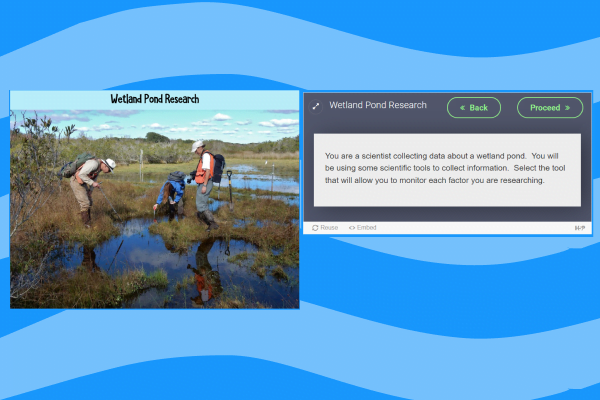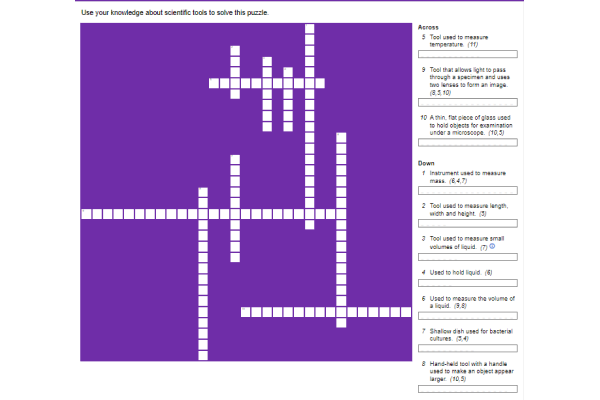 Crossword puzzles are effective when learning terminology, definitions, spelling, and pairing key concepts with related names. It allow students to achieve greater retention and memorization of key concepts.
Assessments shed light on key areas of both knowledge gain and areas where further instruction is needed. They are also important for improve teaching. Overall they communicate to others evidence about the learning process.
With over 24 years of teaching experience our courses have been tested by thousands  of students.
Quality Education Anywhere.
Our goal is to cultivate knowledge beyond standardized tests. We hope after completing our courses you will be empowered to create change in your daily life by utilizing what you have learned in real world aplications.